Basic Medicine, Immunology, Public Health
Virology
Cross-Border Researches on Infectious Diseases
Faculty
OSHITANI, Hitoshi

OSHITANI, Hitoshi

Professor, M.D. Ph.D. M.P.H.
Research Theme
Molecular epidemiology and evolutionary dynamics of respiratory viruses as well as pathogenesis of respiratory viral diseases
Genomic surveillance of respiratory and diarrheal viruses, and overseas field researches on infectious diseases
Infectious diseases epidemiology and outbreak investigation for public health measures
Research Keywords:
viruses, infectious diseases, field epidemiology, molecular epidemiology, pathogenesis
Technical Keywords:
data management and statistical analyses, pathogen detection and isolation, sequencing and phylogenetic analyses, molecular and cellular biology
Laboratory Introduction
1.Research on controlling infectious diseases: Our research themes are relevant, not only in the basic science, but also in the field of infectious diseases response and preparedness.
2.Field-based Studies: We believe in looking at an infectious disease from different perspectives for its better management. We are therefore conducting not only laboratory-based studies, but also field studies based in the community, public health centers, clinical set-ups, and even in the environment.
3.Conducting researches in broader perspective: We are always open to conduct researches on any viral infectious diseases in different perspectives for better understanding on the evolution of emerging and reemerging infectious diseases. We are therefore not always focused on our expertise to a particular infectious disease; we rather respond to a wide variety of infectious diseases depending on their public health importance.
4.Research on global perspectives: We are conducting collaborating studies in Asia, Africa and South America. We also contribute to the emergency response and preparedness activities of the World Health Organization and other international organizations. In addition, we are also collaborating with domestic institutions and universities. We believe in the idea that the spread of infectious agents is not limited to any geographical boundaries, thus, there are no borders for conducting research on infectious diseases as well.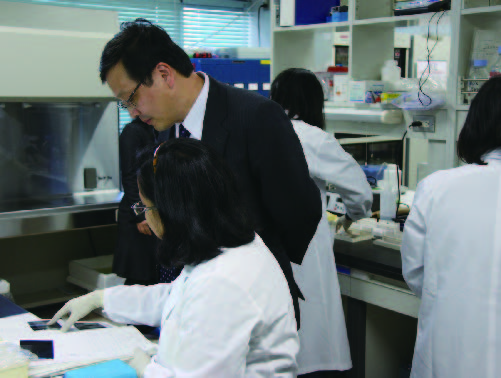 Figure 1. Laboratory activities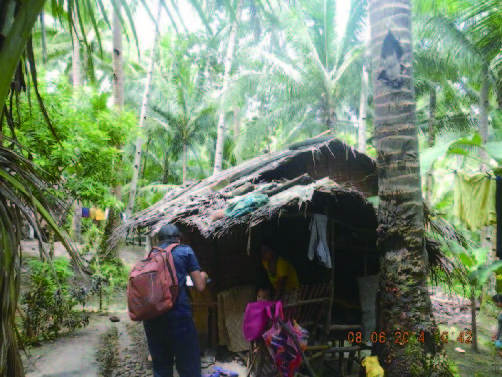 Figure 2. Field activities
Recent Publications
Imamura T, et al. Antigenic and receptor binding properties of enterovirus 68. J Virol. 2014 Mar;88(5):2374-84.
Kamigaki T, et al. Investigation of an Influenza A (H3N2) outbreak in evacuation centres following the Great East Japan earthquake, 2011. BMC Public Health. 2014 Jan 14;14:34.
Saito M, et al. Genetic diversity and geographic distribution of genetically distinct rabies viruses in the Philippines. PLoS Negl Trop Dis. 2013 Apr 4;7(4):e2144.
Furuse Y, et al. Comparison of selection pressures on the HA gene of pandemic (2009) and seasonal human and swine influenza A H1 subtype viruses. Virology. 2010 Sep 30;405(2):314-21.
Oshitani H, Kamigaki T, Suzuki A. Major issues and challenges of influenza pandemic preparedness in developing countries. Emerg Infect Dis. 2008 Jun; 14(6):875-80.