Clinical Medicine, Physiology
Nephrology Endocrinology and Vascular Medicine
Through Basic and Clinical Research Activities, We Foster Each One's Competency in Order to Contribute to and Lead the Society
Faculty
HARIGAE, Hideo

HARIGAE, Hideo

*Concurrent Position

Professor, M.D. Ph.D.

TEL

+81-22-717-7163

Mail

boshu*int2.med.tohoku.ac.jp (Please convert "*" into "@".)
Research Theme
Pathogenesis of renal damages induced by hypertension, diabetes and nephritis
Protection against uremic toxin by controlling its generation and removal
Pathogenesis and treatment of endocrine disorders
Research Keywords:
Chronic kidney disease, Renal hemodynamics, Aldosteronism, Angiotensin blocker, Thyroiditis
Technical Keywords:
Renal biopsy, Regional renal blood flow measurement, Blood purification, Thyroid echography, Mass spectrometry
Laboratory Introduction
Today, with an ever growing aging population, we are seeing a rapid rise in lifestyle diseases such as hypertension, diabetes, atherosclerosis, and renal diseases as their complications. Our department specializes in treating diseases such as hypertensive diseases (primary, secondary, others), kidney diseases (nephritis, nephrosis, diabetic nephropathy, others), endocrine and metabolic disorders (hypothalamic, pituitary, adrenal disease, thyroid disease, parathyroid disease, diabetes, and obesity, hyperlipidemia), and water-electrolyte disorders. We aim to foster excellent clinicians with extensive clinical insight while conducting in-depth research on the basic aspects of these diseases. In research on chronic kidney disease, we have clarified one of the mechanisms connecting microalbuminuria and cereberocardiovascular disease. In basic study, we study mechanisms of various renal diseases employing gene-modified animals and sophisticated technics. In addition, we perform clinical studies in large cohorts and large-scale clinical trials, providing evidence for clinical guidelines. For research on primary aldosteronism, Tohoku University team (our division, Pathology, Radiology and Urology Divisions) are recognized as one of the top centers in the world. We have recently developed the method of measuring plasma aldosterone and active renin concentrations in only ten minutes. We encourage young researchers to act internationally .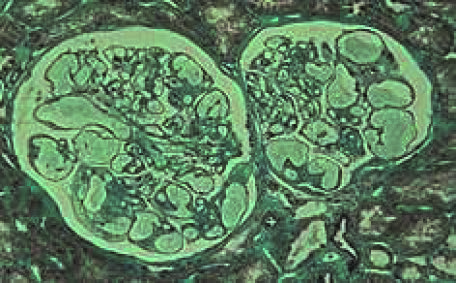 Figure 1. Renal Biopsy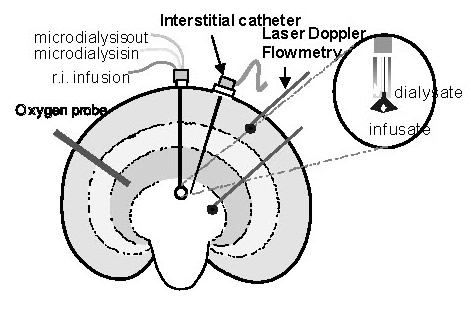 Figure 2. Regional renal blood flow measurement with Laser-Doppler
Recent Publications
press (2020)
Haller H, et al: ROADMAP Trial Investigators: Olmesartan for the delay or prevention of microalbuminuria in type 2 diabetes. N Engl J Med 364: 907-917, 2011
under steady state. *Nat Commun.* 11: 3366 (2020)
regulatory factor 5 expression. *J Immunol.* 203: 1447-56 (2019)
Arthur C Corcoran Memorial lectureship Award (2014, American Heart Association), Prizes for Science and Technology, Research Category, The Commendation for Science and Technology by the Minister of Education, Culture, Sports, Science and Technology(2015), Distinguished Scientist Award (Robert Tigerstedt Award) (2015, American Society of Hypertension)
IL-6-receptor signaling. *Nat Immunol*, 15: 449-456 (2014)