Clinical Medicine, Oncology
Gynecology
Bring Up Gynecologists to World-class
Faculty
YAEGASHI, Nobuo

YAEGASHI, Nobuo

Professor, M.D. Ph.D.

TEL

+81-22-717-7252

Mail

ob-gy*med.tohoku.ac.jp (Please convert "*" into "@".)
Research Theme
Gynecological oncology
Reproductive endocrinology
Women's health medical
Research Keywords:
obstetrics and gynecology, gynecological oncology, reproductive endocrinology, female chinese medicine
Technical Keywords:
pathology, autopsy, endocrinology, advanced medical technology
Laboratory Introduction
We are doing the diagnosis and treatment of a wide range of diseases including gynecological malignancy (uterine cancer and ovarian cancer), gynecological benign tumor (ovarian cyst, uterine myoma), gynecological endocrine disease (ovulation disorder, infertility, menopause disability), sexually transmitted infection, abnormal formation and position of the genitals (vagina atresia, absence of the vagina, uterine anomaly, uterine prolapse). Especially the number of new patients with gynecological tumor are more than two hundred in a year. We are also working actively in minimally invasive surgery. We are evaluating effectiveness of sentinel lymph node biopsy to gynecological malignancy, preservation of urination function by nerve-sparing surgery using intraoperative electrical stimulation, fertility preservation by pervasive cervical hysterectomy. We have started endoscopic surgery of gynecological malignancy, especially the robot-assisted radical surgery of endometrial cancer to aim for further minimally invasive surgery. We are verifying new treatments and doctor-led clinical trials to the refractory cases such as recurrent cancers and rare cases. On the other hand, we are also actively involved in palliative medicine to make the patients feel relief until last moment by the advantage of the characteristics as a university hospital with a palliation wards. In the reproductive endocrine area, we are working on advanced medicine such as advanced assisted reproductive technology (in vitro fertilization microinsemination), endoscopic surgery (laparoscopic and hysteroscopic) in infertility cases, and salpingoscopic tuboplasty. In the area of puberty menstrual abnormalities、sexual differentiation disorders and gender identity disorders, we have also performed the specific surgeries, such as colpopoiesis which are difficult in the general hospitals in cooperation with other departments.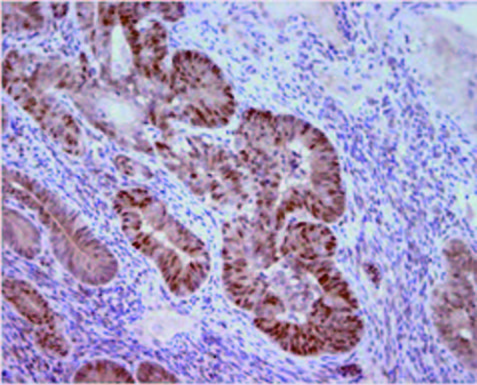 Figure 1. Immunohistochemistry for androgen receptor (AR)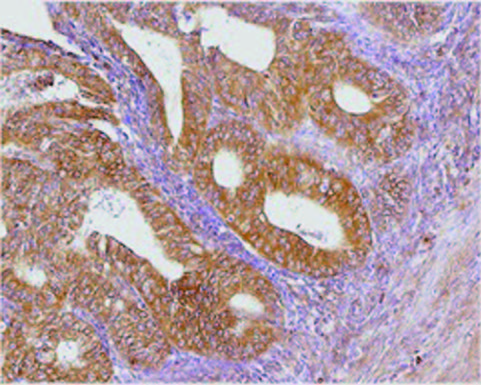 Figure 2. 5α-reductase 1 (5αR1)
Recent Publications
Tanaka S, et al. The role of 5α-reductase type1 associated with intratumoral dihydrotestosterone concentration in human endometrial carcinoma Molecular and Cellular Endocrinology. 2014. Nov. 29 in press
Tadakawa M, et al. The anti-diabetic drug metformin inhibits vascular endothelial growth factor expression via the mammalian target of rapamycin 1/hypoxia inducible factor-1α signaling pathway in ELT-3 cells Molecular and Cellular Endocrinology. 5;399:1-8 ,2015
Sato T, et al. Pregnancy outcomes in women with type 1 and type 2 diabetes mellitus in a retrospective multi-institutional study in Japan. Endocrine Journal 61(8):759-64,2014
Sugiyama T, et al. A retrospective multi-institutional study of treatment for mild gestational diabetes in Japan. Diabetes Research and Clinical Practice. 103:412-418, 2014
Saito M, et al. Polymyxin B Agonist Capture Therapy for Intrauterine Inflammation: Proof-of-Principle in a Fetal Ovine Model. Reproductive Science (5):623-31,2014