Clinical Medicine, Nursing
Palliative Medicine
Our Department Provides Both Clinical and Research Experience Regarding Palliative Medicine to Become a Palliative Care Specialist and to Obtain a Degree.
Faculty
INOUE, Akira

INOUE, Akira

Professor, M.D., Ph.D.

TEL

+81-22-717-7366

Mail

akinoue*idac.tohoku.ac.jp (Please convert "*" into "@".)
Research Theme
Prospective interventional studies or observational studies regarding anti-cancer agents or other drugs for patients with advanced cancer.
Clinical studies regarding symptom management or psycho-social pain for cancer patients in terminal stage.
Analysis of big data regarding cancer-related information and research for family of cancer patients.
Research Keywords:
early palliative care, molecular-targeting agents, psycho-social pain, cachexia
Technical Keywords:
prospective interventional study, observational study, research for families of cancer patients
Laboratory Introduction
In October 2000, the first palliative care unit in national universities in Japan opened in Tohoku University and our department was founded in 2008. Since the establishment of the Cancer Control Act, the needs for palliative medicine have steadily increased. We are practicing "the early palliative care" in cooperate with an appropriate cancer treatment and addressing clinical trials to improve palliative medicine. Our department is one of the core members of nation-wide research group, J support, and also conducting other clinical trials. Thus our graduate students will have many research themes to obtain degrees.
Our department has a palliative care specialist certified by the Japanese Society for Palliative Medicine who can educate young doctors to get the certification. They can also learn how to cooperate with other doctors and medical staffs through activities in palliative care team, or have valuable experiences with skillful home care doctors or pain clinic doctors.
In our department, doctors can tackle both general practice and clinical research in their favorite balance. We will provide various educational plan for palliative care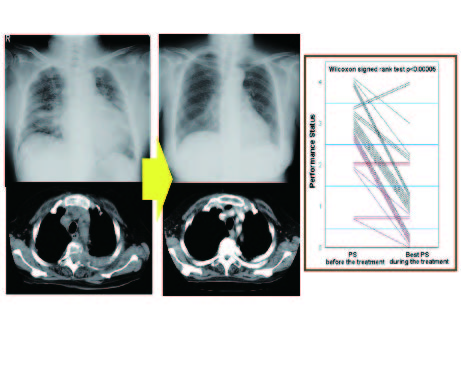 Figure 1. Dramatic improvement by molecular-targeting agent in end-stage lung cancer patients.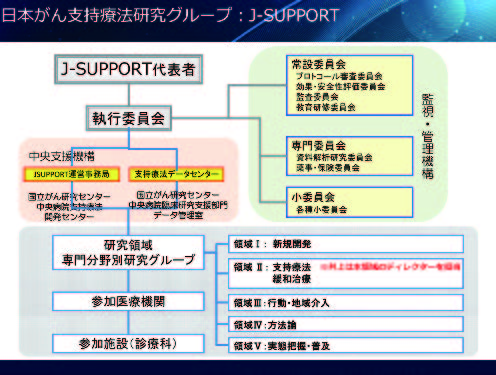 Figure 2. Organization chart of Japan Supportive, Palliative and Psychosocial Oncology Group.
Recent Publications
Inoue A, Kobayashi K, Maemondo M, et al. Updated Overall Survival Results from A Randomized Phase III Trial Comparing Gefitinib with Carboplatin-Paclitaxel for Chemo-Na?ve Non-Small Cell Lung Cancer with Sensitive EGFR Gene Mutations (NEJ002). Ann Oncol 24: 54-9, 2013
Maemondo M, Inoue A, Kobayashi K, et al. Gefitinib or chemotherapy for non-small-cell lung cancer with mutated EGFR. N Engl J Med 362, 2380-8, 2010
Inoue A, Kobayashi K, Usui K, et al. First-line Gefitinib for Advanced Non-Small Cell Lung Cancer Patients Harboring Epidermal Growth Factor Receptor Mutations without Indication for Chemotherapy. J Clin Oncol 27:1394-400, 2009
Inoue A, Sugawara S, Yamazaki K, et al. Randomized Phase II Trial Comparing Amrubicin with Topotecan in Patients with Previously Treated Small Cell Lung Cancer: Report of North Japan Lung Cancer Study Group Trial 0402. J Clin Oncol 26:5401-6, 2008
Inoue A, Suzuki T, Fukuhara T, et al. Prospective phase II study of gefitinib for chemotherapy-na?ve patients with advanced non-small-cell lung cancer with epidermal growth factor receptor gene mutations. J Clin Oncol 24: 3340-3346, 2006