Clinical Medicine, Physiology
Neurosurgical Engineering and Translational Neuroscience
Best Use of Computational Fluid Dynamics of Cerebral Aneurysms
Faculty
NIIZUMA,kuniyasu

NIIZUMA,kuniyasu

Professor, M.D. Ph.D.
Research Theme
Risk evaluation of intracranial aneurysms using computational fluid dynamics
Neuroendovascular therapy
Research Keywords:
endovascular therapy, cerebral aneurysm, computational fluid dynamics, stent, coil
Technical Keywords:
computational fluid dynamics, stent, coil, embolization
Laboratory Introduction
Our clinical works include endovascular treatment of cerebral aneurysms, carotid artery stenosis, arteriovenous malformations, brain tumors and others, and its field is still increasing dramatically. Our research interests have been computational fluid dynamics of cerebral aneurysms (collaboration with the department of engineering) and many basic researches using experimental cerebral aneurysms in rodents. All of you are welcome to visit our department and laboratory.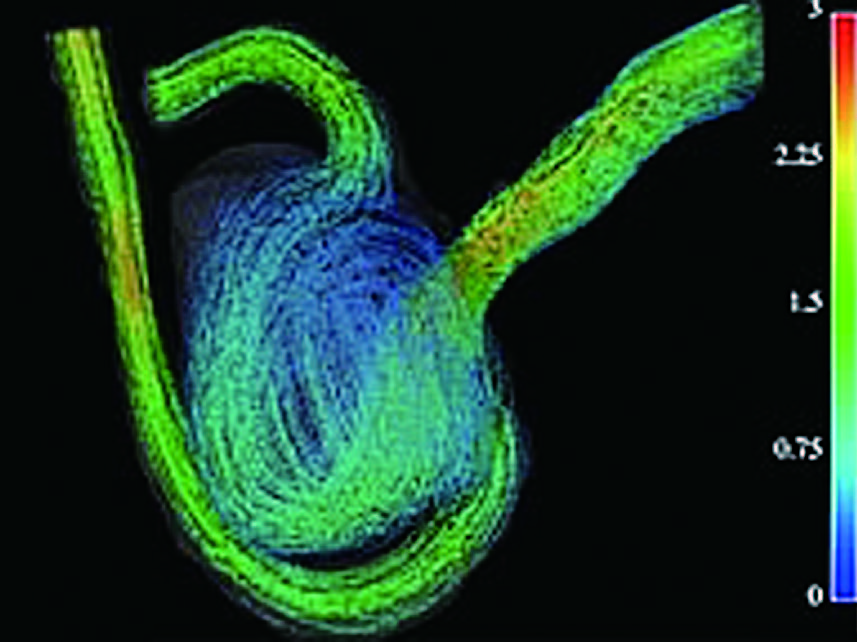 Figure 1. CFD analysis
Recent Publications
Relative residence time prolongation in intracranial aneurysms: a possible association with atherosclerosis. Sugiyama et al., Neurosurgery 73:767-776, 2013
Use of microscope-integrated near-infrared indocyanine green videoangiography in the surgical treatment of intramedullary cavernous malformations: report of 8 cases. Endo et al., J Neurosurg Spine 18:443-449, 2013
Local hemodynamics at the rupture point of cerebral aneurysms determined by computational fluid dynamics analysis. Omodaka et al., Cerebrovasc Dis 34:121-129, 2012
Computational Simulation of Therapeutic Parent Artery Occlusion to Treat Giant Vertebrobasilar Aneurysm. Hassan et al., AJNR Am J Neuroradiol 25:63-68, 2004
Hemodynamic analysis of an adult vein of Galen aneurysm malformation by use of 3D image-based computational fluid dynamics. Hassan et al., AJNR Am J Neuroradiol 24:1075-1082, 2003