Clinical Medicine, Radiology and Bioimaging, Rehabilitation
Psychiatry
Protect Mental Health and Prevent Mental Illness
Faculty
TOMITA, Hiroaki

TOMITA, Hiroaki

Professor, M.D. Ph.D.

TEL

+81-22-717-7262

Mail

psy*med.tohoku.ac.jp (Please convert "*" into "@".)
Research Theme
Research on psychiatric treatment to children and their family
Early intervention and prevention in psychiatry
Research Keywords:
child and adolescent psychiatry, neurodevelopmental disorders, early intervention in psychiatry, preventive psychiatry, early psychosis
Technical Keywords:
psychotherapy, play therapy, neuroimaging, cognitive function, cognitive behavioral therapy
Laboratory Introduction
(1) Child and adolescent psychiatry: We have various research targets: developmental disorders, problem in school and society, child abuse, eating disorder, anxiety disorder and psychosis. We are undertaking some collaborative studies: 1) psychiatric issues in children with pediatric surgery diseases; 2) trauma and resilience after the Great East Japan Earthquake with the team in Miyagi Psychiatric Center.
(2) Early intervention in psychiatry: We are conducting researches on early intervention and prevention in psychiatry. We are now doing comprehensive clinical studies on first episode psychosis (FEP) and at-risk mental state (ARMS). We are interested in biological and psychological mechanism in the early course of psychosis and developing intervention for the population. Current main research themes are as follows: 1) longitudinal clinical follow-up study of ARMS and FEP; 2) brain structural study using MRI in ARMS and FEP; 3) feasibility study of Cognitive Behavioral Therapy for ARMS in Japan: an open-label pilot study; 4) effect of cognitive training on cognition and brain structure in schizophrenia; 5) functional MRI study on ego disturbance of schizophrenia.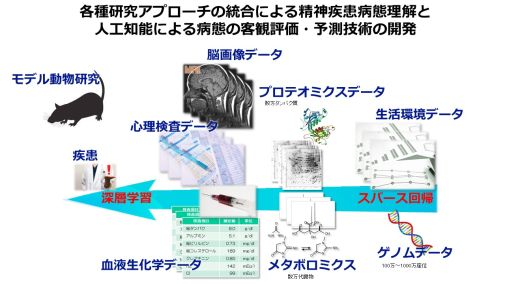 Figure 1.
Recent Publications
Sakai M, et al, Polymorphisms in the microglial marker molecule CX3CR1 affect the blood volume of the human brain.Psychiatry Clin Neurosci 72:409-422, 2018
Ohmuro N, et al, The relationship between?cognitive insight and cognitive performance among individuals with at-risk mental state for developing psychosis. Schizophr Res 192:281-286, 2018
Nakaya N, et al, Effect of tsunami drill experience on evacuation behavior after the onset of the Great East Japan Earthquake. Int J Disaster Risk Reduction 28:206-213, 2018
Yu Z, et al, Microglial production of TNF-alpha is a key element of sustained fear memory.Brain Behav Immun 59:313-321, 2017
Yoshida H, et al, Post-traumatic growth of children affected by the Great East Japan Earthquake and their attitudes to memorial services and media coverage.Psychiatry Clin Neurosci?70:193-201, 2016