Clinical Medicine, Radiology and Bioimaging, Physiology
Psychosomatic medicine
To Promote Basic and Clinical Research on the Relationships among Health, Illness, and Behavior: Exploring Coping Strategies for Stress-related Disorders
Faculty
FUKUDO, Shin

FUKUDO, Shin

Professor, M.D. Ph.D.

TEL

+81-22-717-8214

Mail

sfukudo*med.tohoku.ac.jp (Please convert "*" into "@".)
Research Theme
Elucidation of pathophysiology on brain-gut interaction in irritable bowel syndrome (IBS)
Elucidation of role of brain-gut peptide on stress-related disorders
Development of novel treatment for psychosomatic diseases
Research Keywords:
behavioral medicine, psychosomatic medicine, stress, brain-gut interactions, corticotropin-releasing hormone (CRH), irritable bowel syndrome (IBS), emotion
Technical Keywords:
brain imaging, gastrointestinal motility, visceral perception, genetic research, psychometric test, animal study
Laboratory Introduction
The great social benefit is expected if we can clarify the pathophysiology of stress-related disorders and coping program against it with brain science. The mission of the Department of Behavioral Medicine is to promote basic and clinical research on the relationships among health, illness, and behavior. Our research targets at any diseases that are influenced by psychosocial stress but mainly focuses on physiology of stress and pathophysiology of stress-related disorders. Individuals cope with environmental changes by behavior. The magnitude of the response is regulated in the normal range as the healthy condition. Deviated response out of the normal range is manifested as the stress-related disorder.
This concept is well applicable to irritable bowel syndrome (IBS), one of disorders of brain-gut interactions. Patients with IBS show aberrant regional activation of the brain in response to the visceral stimulation. We have succeeded to prove it using cerebral evoked potential and PET imaging. We are also exploring psychological trauma, maternal deprivation, alexithymia, and mucosal sensitization on the pathophysiology of the stress-related disorders. We plan to proceed to further clarification of the pathophysiology of stress-related disorders, finding way of regulation of key molecule of stress response, and developing coping program against it with brain science.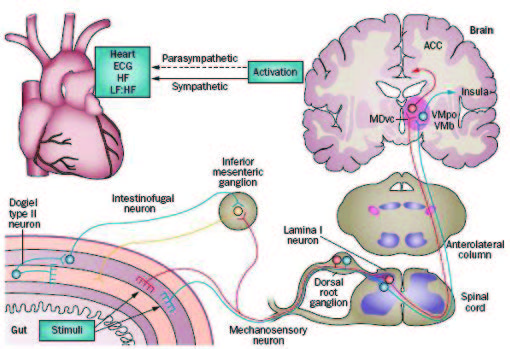 Figure 1. Brain-gut interactions published in Nat Rev Gastroenterol Hepatol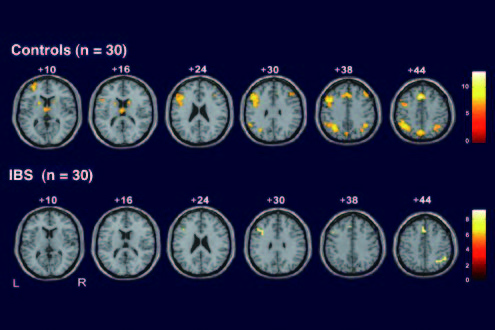 Figure 2. Functional MRI in IBS patients showed less activation of the prefrontal cortex
Recent Publications
Aizawa E, et al. Altered cognitive function of prefrontal cortex during error feedback in irritable bowel syndrome: fMRI and dynamic causal modeling. Gastroenterology 143: 1188-1198, 2012.
Sato N, et al. Corticotropin-releasing hormone receptor 1 gene variants in irritable bowel syndrome. PLos ONE 7: e42450, 2012.
Seino S, et al. Enhanced auditory brainstem response and parental bonding style in children with gastrointestinal symptoms. PLos ONE 7: e32913, 2012.
Fukudo S. IBS: Autonomic dysregulation in IBS. Nat Rev Gastroenterol Hepatol 10:569-571, 2013.
Su J, et al. Injection of corticotropin-releasing hormone into the amygdala aggravates visceral nociception and induces noradrenaline release in rats. Neurogastroenterol Motil 27: 30-39, 2015.