Clinical Medicine, Rehabilitation
Internal Medicine and Rehabilitation Science
A New Rehabilitation Concept for Patients with Visceral Impairment: Adding Life to Years and Years to Life
Faculty
KOHZUKI, Masahiro

KOHZUKI, Masahiro

Professor, M.D. Ph.D.

TEL

+81-22-717-7353

Mail

kohzuki*med.tohoku.ac.jp (Please convert "*" into "@".)
Research Theme
To elucidate the mechanism of organ protection of rehabilitation medicine in Lung, Heart, Brain, Kidney, Liver and Intestine disease
To analyze the effects of rehabilitation medicine before and after transplant surgery
To demonstrate the mechanism of organ protection of chronic exercise in animal disease models by utilizing molecular biological techniques
Research Keywords:
visceral impairment, comprehensive rehabilitation, exercise therapy, organ damage and protection, multi-organ connection
Technical Keywords:
clinical research, exercising test, animal research, molecular biological approaches, pathologic analysis
Laboratory Introduction
Our laboratory is the sole laboratory in Japan to elucidate effects of rehabilitation medicine for patients with visceral impairment such as cardiac, pulmonary, renal and hepatic disorders.
Additionally, we have demonstrated the mechanism of organ protection of exercise training in human and animal models with chronic diseases by utilizing molecular biological techniques.
The goal of our research is to establish new comprehensive rehabilitation programs, which improve exercise performance, quality of life, cardiovascular risk factors and prognosis, for patients with visceral impairment.
Figure 1. Cardiopulmonary exercising test to evaluate an exercise tolerance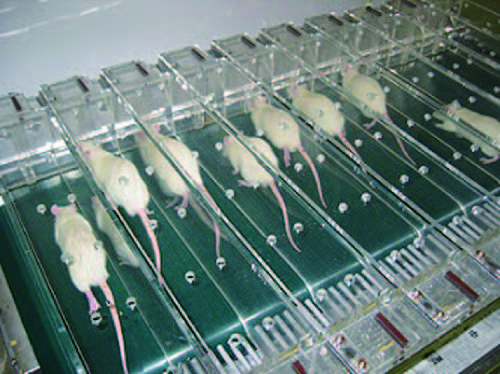 Figure 2. Exercise training for animal disease models
Recent Publications
Suzuki T, et al. Mitochonic Acid 5 Binds Mitochondria and Ameliorates Renal Tubular and Cardiac Myocyte Damage. J Am Soc Nephrol. pii: ASN.2015060623. 2015 Nov 25.
Ito D, et al. Chronic Running Exercise Alleviates Early Progression of Nephropathy with Upregulation of Nitric Oxide Synthases and Suppression of Glycation in Zucker Diabetic Rats.PLoS One. 10(9):e0138037, 2015.
Kohzuki M ed. Renal Rehabilitation. Ishiyaku Pabulishers, Inc., Tokyo, Japan, 2012 [Jpn]
Muroya Y, et al. Disorders of fatty acid metabolism in the kidney of puromycin aminonucleoside-induced nephrotic rats. Am J Physiol Renal Physiol 303: F1070-F1079, 2012
Ebihara S. Infectious disease in the aging. Lancet Infect Dis 11: 271, 2011