Clinical Medicine, Neuroscience, Radiology and Bioimaging
Behavioral Neurology and Cognitive Neuroscience
Training and Research of Behavioral Neurology
Faculty
SUZUKI, Kyoko

SUZUKI, Kyoko

Professor, M.D. Ph.D.

TEL

+81-22-717-7356

Mail

kyon*med.tohoku.ac.jp (Please convert "*" into "@".)
Research Theme
Clinical study of dementia
Neuropsychological and neuroimaging research of brain disease
Brain injury and stroke
Research Keywords:
behavioral neurology, neuropsychology, cognitive neuroscience, neuroimaging, dementia
Technical Keywords:
Alzheimer's disease, Parkinson's disease, dementia with Lewy bodies, stroke, normal pressure hydrocephalus
Laboratory Introduction
Department of Behavioral Neurology and Congnitive Neuroscience was founded in 1994 as a part of Division of Disability Sciences, Tohoku University Graduate School of Medicine. We also have a responsibility for the clinic of the Tohoku University Hospital. Our section have graduate programs for medical students and postgraduate programs for graduate students from various areas including neuroscience, psychology, rehabilitation sciences, and education, and provides unique opportunities to study and research functions of the brain and mind and its relation. The research fields include clinical neuropsychology, neuroimaging studies, research on neurobehavioral aspects of neurological diseases, and clinical trial for neurological and cognitive disorders. We have achieved many successes in each research field, publishing more than 30 papers in each year. The backgrounds the graduate students are quite multidisciplinary, including medicine, health sciences (PT, OT, ST, nursing, radiographer), biology, psychology, and education.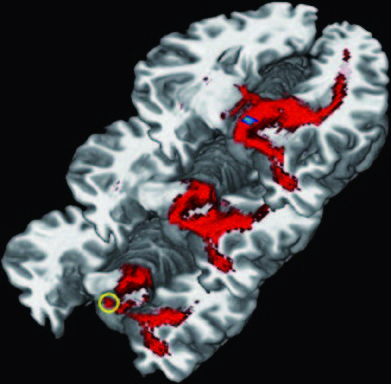 Figure 1. Amnesia-related neural tracts in the brain with thalamic infarction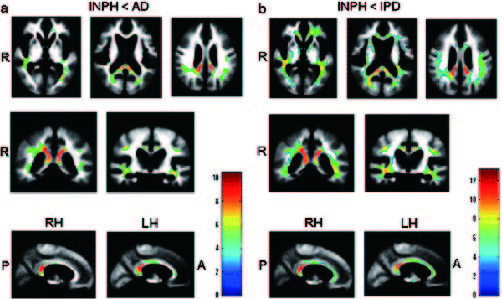 Figure 2. White matter abnormality in the brain with idiopathic normal pressure hydrocephalus
Recent Publications
Ishioka T, et al. Illusory misidentifications and cortical hypometabolism in Parkinson's disease. Mov Disord. 2011 Apr;26(5):837-43.
Hayashi A, et al. Neural substrates for writing impairments in Japanese patients with mild Alzheimer's disease: a SPECT study. Neuropsychologia. 2011 Jun;49(7):1962-8.
Nishio Y, et al. Neuroanatomy of a neurobehavioral disturbance in the left anterior thalamic infarction. J Neurol Neurosurg Psychiatry. 2011 Nov;82(11):1195-200.
Uchiyama M, et al. Pareidolias: complex visual illusions in dementia with Lewy bodies. Brain. 2012 Aug;135(Pt 8):2458-69.
Mori E, et al. Donepezil for dementia with Lewy bodies: a randomized, placebo-controlled trial. Ann Neurol. 2012 Jul;72(1):41-52.