Nursing, Public Health
Nursing Administration
Challenge Professionalization among Nurses
Faculty
ASAKURA, Kyoko

ASAKURA, Kyoko

Professor, R.N. Ph.D.

TEL

+81-22-717-8674

Mail

asakura*med.tohoku.ac.jp (Please convert "*" into "@".)
Research Theme
Elucidation of the predictors of psychosocial working environment among nurses' occupational mobility
Analysis by gender perspective of nursing phenomena
Elucidation of professional autonomy of nurses, autonomous clinical judgment of nurses, reflective thinking of nurses
Research Keywords:
professionalization, autonomy, occupational mobility, clinical judgment
Technical Keywords:
scale development, survey research, qualitative research, gender analysis
Laboratory Introduction
Elucidation of the predictors of psychosocial working environment among nurses' occupational mobility. To show off nurses' abilities and provide high quality care continuously, it is needed that nurses satisfy their work environment and continue to work. We are engaging to elucidate the predictors of psychosocial working environment among nurses' occupational mobility.
Analysis by gender perspective of nursing phenomena. Nursing has been constructed as an occupation for women since modern times, and then 94% of nurses are female at the present time in Japan. We are analyzing phenomena of nursing by gender perspective. Thus, we are engaging to analyze nursing phenomena by gender perspective and to aim nurses' social status in Japan moved up.
Elucidation of professional autonomy of nurses, autonomous clinical judgment of nurses, reflective thinking of nurses.To become a complete profession, nurses should fulfill the three conditions for profession which are autonomy, publicity and original and established knowledge. Especially for nurses, getting autonomy is really difficult. We are conceptualizing professionalism of nurses, including autonomy, and exploring the predictors of professionalism.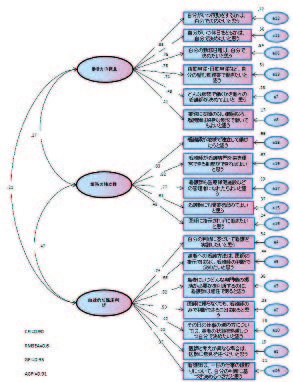 Figure 1. Confirmatory factor analysis for the concept of autonomy among nurses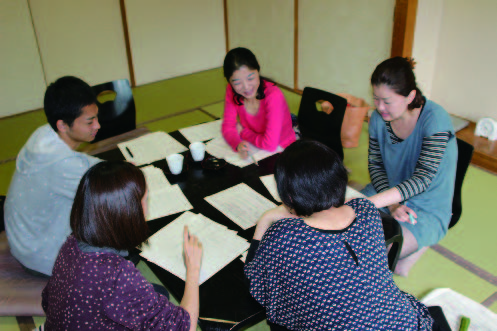 Figure 2. Seminar at a lodging-house in Zao, Yamagata Pref
Recent Publications
Asakura K. Satoh M. Watanabe I. The Development of the Attitude Toward Professional Autonomy Scale for Nurses in Japan. Psychological Reports, 119(3), 761-782, 2016
Asakura K, Kago R. Autonomous Clinical Judgment in Mid-Career Japanese Generalist Nurses, 33(4): 43-52, 2013. [Jpn]
Tei-Tominaga M, Asakura T, Asakura K. Stigma towards nurses with mental illnesses: A study of nurses and nurse managers in hospitals in Japan. International Journal of Mental Health Nursing, 23:316-325, 2013.
Asakura K, Watanabe I. The Survival Strategy of Male Nurses in Rural Areas of Japan. Japan Journal of Nursing Science, 8(2): 194-202, 2011.
Asakura K. Conservative Attitudes toward Nursing Professionalism in Japan. The Japanese Journal of Health Behavioral Science. 22: 106-120, 2007.