Nursing, Public Health
Gerontological and Home Healthcare Nursing
To Realize the Society Enable the Individuals to Keep Living in their Communities, even with Diseases and Disabilities
Faculty
OZAKI, Akiko

OZAKI, Akiko

Professor, R.N. Ph.D.

TEL

+81-22-717-7480

Mail

aozaki*med.tohoku.ac.jp (Please convert "*" into "@".)
Research Theme
End of life care at home and long-term care facilities
Development of model for promoting sleep of evidence-based nursing among elderly
Pain management for the elderly with verbal communication disorders
Research Keywords:
senior citizen/ elderly, community health, long-term care, visiting nursing
Technical Keywords:
nursing care model development, education, survey, interview
Laboratory Introduction
Japan has the highest proportion of the elderly in the world. It is the pressing issue to reform and restructure the social security system and the health care system in connection with super-aged and depopulation. To realize the idea that the elderly keep on living in their familiar surroundings to the last breath, organizing the comprehensive community care system in recent years has been advanced. Under this situation, Gerontological and home health care nursing is expected much to play important roles. Gerontological and home health care nursing is practical science to support those who could have their time in their community they settle in for long time. We have studied about how to support healthy aging with dignity and about the nursing care in several places where are at home, in the community, and in the elderly facility.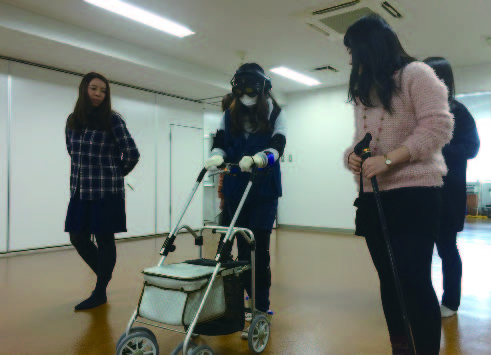 Figure 1. State of the simulation experience of the elderly person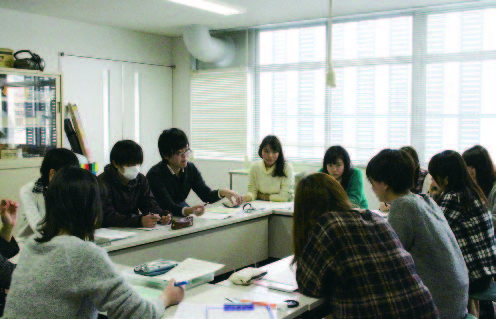 Figure 2. Conference scenery in the laboratory
Recent Publications
Ozaki A. et al. Effects of listening perceived life history to the elderly on nursing students, Bulletin of School of Health Sciences Tohoku University, 25(1): 39-45, 2016.
Ozaki A., Index for Utilization in community health nursing. Sleep, Journal of Japan Academy of Community Health Nursing, 19 (1): 84-87, 2016.
Ando C. et al. Effectiveness of the Japanese DOLOPLUS-2: a pain assessment scale for patients with moderate-to-severe dementia. Psychogeriatrics. 2016; 16(5):
Nishizaki M, et al. Learning outcome of discharge support practical training of nursing students, Journal of Japan Academy Nursing for Home Care, 3(2); 1-10, 2015.
Sakagawa N. The second report on the visiting of Elderly facilities in Oregon: Consideration of the actual life and self-determination for the elderly who need care in Oregon, in the United States. Bulletin of School of Health Sciences Tohoku University. 23(1): 1-8, 2014
Asaoka S, et al. Factors associated with shift-work disorder in nurses working with rapid rotation schedules in Japan: The nurses' sleep health project. Chronobiology International, 30(4), 628-636, 2013.