Nursing, Oncology
Adult Health Nursing
Cross Talk between Gastrointestinal Epithelial Cells and Immune System in Transdifferentiation and Carcinogenesis
Faculty
IMATANI, Akira

IMATANI, Akira

Professor, M.D. Ph.D.

TEL

+81-22-717-7929

Mail

aimatani*med.tohoku.ac.jp (Please convert "*" into "@".)
Research Theme
Molecular analyses of the carcinogenesis through the immune response to Helicobacter pylori infection in the stomach
Molecular mechanisms of the differentiation of gastric epithelial cells under the chronic inflammation and aging
Influence of gene polymorphisms on the susceptibility of gastrointestinal diseases
Research Keywords:
gastric cancer, <i>Helicobacter</i>, mucosal immunology, differentiation, gene polymorphism
Technical Keywords:
immunohistochemistry, cell culture, molecular biology, animal experiment, genotyping
Laboratory Introduction
Host immune response to Helicobacter pylori (H. pylori) infection causes chronic inflammation and this influences on the transdifferentiation from gastric oxyntic glands to atrophic gastritis and intestinal metaplasia. The deviation from this transdifferentiation may lead to gastric cancer. Therefore, the major interest of our research is to clarify the molecular mechanisms of the differentiation and carcinogenesis of gastric epithelial cells under chronic inflammation and aging. We focus on key molecules related with the differentiation of gastrointestinal tract, especially homeobox genes Sox2 and Cdx2 as well as a transmembrane receptor Notch1, and investigate the expression pattern and cell signaling pathways of these molecules by the immune response to H.pylori infection using in vitro and in vivo analyses. In addition, we are investigating about signaling pathways that are involved in tumorigenesis such as NF-κB, STAT3, SHP-2 and Wnt/β-catenin signaling.
On the other hand, host genetic factors, i.e. gene polymorphisms, affect interindividual variation in the gastric carcinogenesis sequence. After identifying novel genes related with the transdifferentiation and carcinogenesis in the stomach, we are searching for the gene polymorphisms as biomarkers useful for early diagnosis of gastric cancer and for preventive medicine.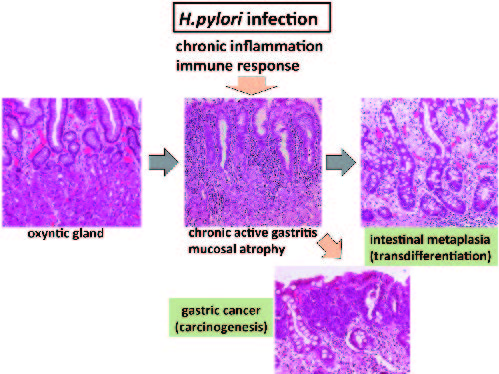 Figure 1. Transdifferentiation and carcinogenesis in gastric epithelial cells by chronic inflammation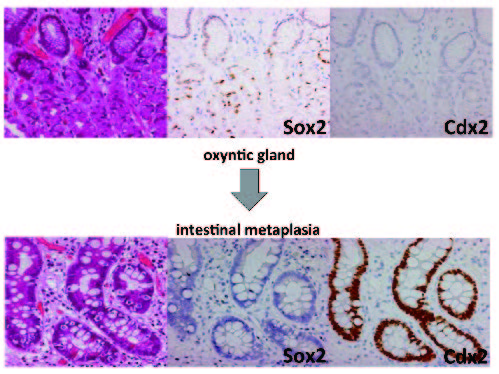 Figure 2. Expression of differentiation related transcriptional factors in the stomach
Recent Publications
Konishi H et al, Notch1 directly induced CD133 expression in human diffuse type gastric cancers. Oncotarget. 30;7(35):56598-56607, 2016
Asano N et al, Cdx2 expression and intestinal metaplasia induced by H. pylori infection of gastric cells is regulated by NOD1-mediated innate immune responses. Cancer Res. 1;76(5):1135-45, 2016