Radiology and Bioimaging, Neuroscience
Radiological Imaging and Informatics
Revelation of Fundamental Mechanisms and Origin of Intelligence in Neural Information Processing by Biomedical Imaging and Computational Intelligence Techniques
Faculty
HOMMA, Noriyasu

HOMMA, Noriyasu

Professor, Ph.D.

TEL

+81-22-717-7914

Mail

secretary*rii.med.tohoku.ac.jp (Please convert "*" into "@".)
Research Theme
Revelation of the information processing mechanisms in the neuronal circuit of cortico-basal ganglia loop
Development of highly intelligent medical instruments
Improvement of X-ray CT image quality
Research Keywords:
basal ganglia, Parkinson's disease, calcium, image-guided radiation therapy, computer-aided diagnosis
Technical Keywords:
calcium imaging, MRI, X-ray CT, computational intelligence, machine learning
Laboratory Introduction
By using multi-modal imaging techniques, we aim to accurately visualize wide range of biomedical phenomena such as microscopic neurophysiological activities as well as macroscopic whole brain ones. The images can then be utilized for not only extracting useful information for medical and life sciences, but also revealing mechanisms of neural information processing and implementing them. For example, the basal ganglia receives the input from cortex and sends the output to cortex, and is thought to play a crucial role in motor control, reward prediction, learning, and memory. The basal ganglia also related to the symptoms of Parkinson's disease. However, the fundamentals of information processing in the basal ganglia and the pathophysiological mechanisms of Parkinson's disease are not fully elucidated. Therefore, we conduct the studies for revelation of the information processing mechanisms in the neuronal circuit of cortico-basal ganglia loop, and pathophysiological characteristic of Parkinson's disease. In addition to the neurophysiological analysis, we also build computational models of neural information processing inspired by highly intellectual skills of human specialists such as radiologists. Based on the models and some machine learning techniques, we develop intelligent computer-aided systems for medical image diagnosis, interventional radiology, and image-guided therapy.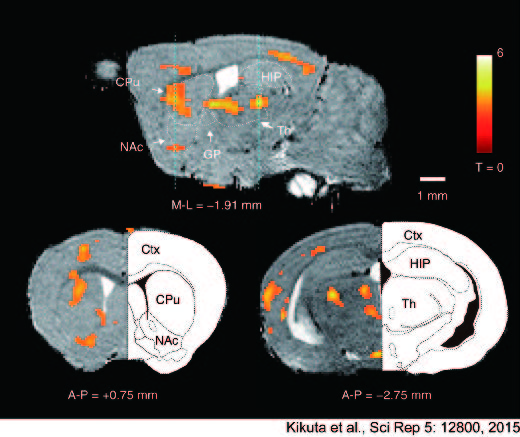 Figure 1. Visualization of the neuronal activity changes by qAIM- MRI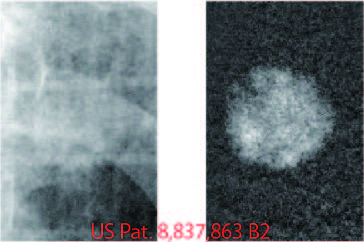 Figure 2. Novel intelligent fluoroscopic imaging: Tumor extraction (right) from the X-ray image (left)
Recent Publications
Zhang X, et al, Tracking tumor boundary in MV-EPID images without implanted markers: A feasibility study, Medical Physics, 42(5): 2510-2523, 2015
Kikuta S, et al. Quantitative activation-induced manganese-enhanced MRI reveals severity of Parkinson's disease in mice. Scientific Reports 5: 12800, 2015