Public Health, Bioinformatics
Biostatistics
To Bridge the Gap between Theory and Practice in Medical Research!
Faculty
YAMAGUCHI, Takuhiro

YAMAGUCHI, Takuhiro

Professor, Ph.D.

TEL

+81-22-717-7659

Mail

yamaguchi*med.tohoku.ac.jp (Please convert "*" into "@".)
Research Theme
Design and analysis of clinical / epidemiological studies
Information management system
Clinical database study
Research Keywords:
biostatistics, information management, clinical research methodology, pharmacoepidemiology, regulatory science
Technical Keywords:
statistical analysis, clinical data management, clinical research support system, quality management
Laboratory Introduction
Biostatistics is the application of statistics to a wide range of topics in medical researches. It encompasses how to collect, analyze and report (interpret) the data from medical studies. Methodological research, collaboration, and education are three pillars of our division. We conduct methodological research in a broad range of areas, including design and analysis of clinical/epidemiological studies, information (data) management, survival data analysis and so on. Members in our Division direct the Clinical Research Data Center, Tohoku University Hospital, and are providing research support in design, data management and statistical analysis in many projects inside/outside the university. We provide some undergraduate courses such as introduction to medical statistics and medical data analyses to students work in many medical fields.
Figure 1. Our Lab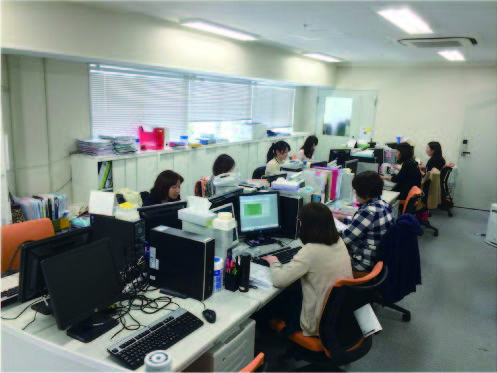 Figure 2. Clinical Research Data Center
Recent Publications
Kurosawa S, Yamaguchi T et al. Blood 2010; 117(7): 2113-20.
Mieno MN, Yamaguchi T et al. BMC Medical Research Methodology 2011; 26(11): 80-5.
Morita T, Yamaguchi T et al. Lancet Oncology 2013; 14(7): 638-46.
Ooba N, Yamaguchi T et al. PLoS One 2014; 9(5): e96919. doi: 10.1371/journal.pone.0096919. eCollection 2014.