Public Health
Molecular Epidemiology
To Realize Holistic Medicine through Molecular and Social Epidemiology.
Faculty
KURIYAMA, Shinichi

KURIYAMA, Shinichi

Professor, M.D. Ph.D.

TEL

+81-22-717-8104

Mail

kuriyama*med.tohoku.ac.jp (Please convert "*" into "@".)
Research Theme
Molecular epidemiological study regarding obesity and cancer
Molecular epidemiological study regarding autistic spectrum disorders
Methodological study of genome cohort and precision medicine
Research Keywords:
molecular epidemiology, obesity, cancer, autistic spectrum disorders, genome cohort
Technical Keywords:
family-based prospective cohort study, birth and three generation cohort study, pyridoxine related diseases study, biobank, risk prediction and elucidate causation of diseases
Laboratory Introduction
We intend to realize personalized healthcare and medicine based on genetic and lifestyle information through genome cohort studies.
1. Methodological study of genome cohort:
We have developed the Birth and Three-Generation Cohort Study (BirThree Cohort Study). The cohort could reveal the causal relationship between genetic factors and environmental factors from fetus. In addition to the BirThree Cohort Study, we conduct The Japan Environment and Children's Study and Kakegawa Study.
2. Autistic spectrum disorders study:
Through the BirThree Cohort Study and so on, we intend to elucidate the cause of autistic spectrum disorders. Pyridoxine responsiveness is one of the clues to cluster the syndrome.
3. Obesity and cancer study:
Through the BirThree Cohort Study and so on, we intend to elucidate the cause of obesity and cancer.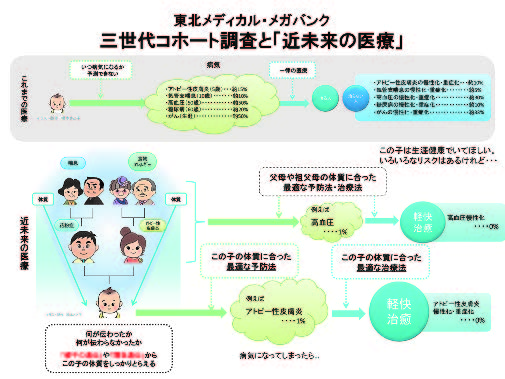 Figure 1. The BirThree Cohort Study and medicine in the near future
Figure 2. The aims of genome medicine
Recent Publications
Ohuchi N, et al. Sensitivity and specificity of mammography and adjunctive ultrasonography to screen for breast cancer in the Japan Strategic Anti-cancer Randomized Trial (J-START): a randomized controlled trial. Lancet 2015. pii: S0140-6736(15)00774-6.
Nagasaki M, et al. ToMMo Japanese Reference Panel Project, Yamamoto M. Rare variant discovery by deep whole-genome sequencing of 1,070 Japanese individuals. Nat Commun. 2015;6:8018.
Kikuya M, et al. Protocol and Research Perspectives of the ToMMo Child Health Study after the 2011 Great East Japan Earthquake. Tohoku J Exp Med. 2015;236:123-30.
Nishigori H, et al. Correlation Between the Great East Japan Earthquake and Postpartum Depression: A Study in Miyako, Iwate, Japan. Disaster Med Public Health Prep. 2015;9:307-12.
Hasegawa J, et al. Change in and long-term investigation of neuro-otologic disorders in disaster-stricken Fukushima prefecture: retrospective cohort study before and after the Great East Japan Earthquake. PLoS One. 2015;10:e0122631.