Clinical Medicine, Physiology
Clinical Pharmaceutical Science
For Providing Medical Therapies with Safe and High Quality and for Establishment the Evidence-Based Novel Therapies
Faculty
MANO, Nariyasu

MANO, Nariyasu

Professor, Ph.D.

TEL

+81-22-717-7525

Mail

mano*hosp.tohoku.ac.jp (Please convert "*" into "@".)
Research Theme
Construction of high sensitive analytical methods for abnormal bile acids in patients with lipid metabolism disorder
Development of the analytical methods for blood concentrations of drugs and their metabolites for clinical application
Study on analysis of the pharmacokinetics change in patients with disease and optimization of the medical therapy
Research Keywords:
bile acid, therapeutic drug monitoring (TDM), transporter, biomolecules
Technical Keywords:
bioanalytical chemistry, metabolomics, pharmacokinetics, molecular biology
Laboratory Introduction
The primary aim of our research is to provide medical therapies with safe and high quality, and to accumulate the evidence for novel therapies.
The metabolism abnormality of cholesterol affects arteriosclerosis, cardiac disorder, and progress of the cerebrovascular disorder. It is known that the level of bile acids, which are synthesized from cholesterol, shows an abnormality and that most of those bile acids are excreted in urine as salfate conjugations in patients with hepatobiliary diseases. Furthermore, the relationship between bile acid and glucose metabolism and oxidative stress is pointed out. We currently study the basic and clinical methodology for metabolomics to elucidate disease-relating biomolecules.
In addition, we are trying to develop the analytical methods for blood concentration of drugs and their metabolites using chromatographic and mass spectrometric techniques. The blood concentration of the drugs including metabolites shows the phenotype as a result of environmental factor such as age of the patient, sex, a lifestyle, taste, underlying diseases or concomitant drug and genetic factor including polymorphisms. We mainly develop the determination methods for antineoplastic drugs, immunosuppressive drugs, and antibiotics and measure the clinical specimens and push forward the study that aimed at the adequacy of medical therapy.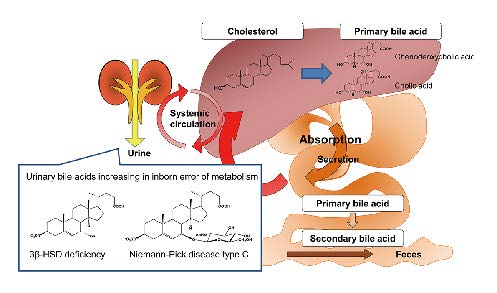 Figure 1. Cholesterol metabolism and abnormal bile acids excreted into urine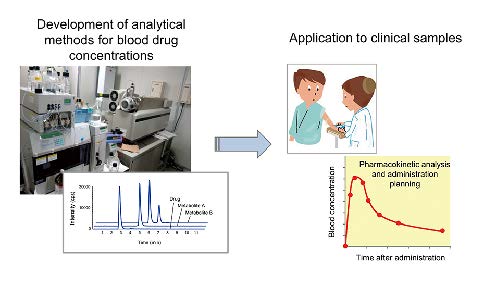 Figure 2. Development of analytical methods of drug blood concentrations
Recent Publications
Maekawa M, et al. Identification of two sulfated cholesterol metabolites found in the urine of a patient with Niemann-Pick disease type C as novel candidate diagnostic markers. Mass Spectrom (Tokyo). 5(2):S0053, 2016
Ishii H, et al. A simultaneous determination method for 5-fluorouracil and its metabolites in human plasma with linear range adjusted by in-source collision-induced dissociation using hydrophilic interaction liquid chromatography-electrospray ionization-tandem mass spectrometry. Biomed Chromatogr. 30(11):1882-1886, 2016
Shimada M, et al. Monitoring serum levels of sorafenib and its N-oxide is essential for long-term sorafenib treatment of patients with hepatocellular carcinoma. Tohoku J Exp Med. 237(3):173-182, 2015
Sato T, et al. Organic anion transporting polypeptides 1B1 and 1B3 play an important role in uremic toxin handling and drug-uremic toxin interactions in the liver. J Pharm Pharm Sci. 17(4):475-484, 2014
Maekawa M, et al. Tandem mass spectrometric characterization of bile acids and steroid conjugates based on low-energy collision-induced dissociation. Steroids. 80:80-91, 2014