Radiology and Bioimaging, Rehabilitation
Audiology
Hearing Restoration for Deafened Patients Using the Approach Based on the Biomedical Engineering
Faculty
KAWASE, Tetsuaki

KAWASE, Tetsuaki

Professor, M.D.

TEL

+81-22-717-7303

Mail

kawase*orl.med.tohoku.ac.jp (Please convert "*" into "@".)
Research Theme
Development of diagnostic tools based on the pathophysiology of hearing loss
Research on auditory rehabilitation
Research on audio-visual bimodal speech perception
Research Keywords:
hearing loss, rehabilitative audiology, audio-visual speech perception, binaural hearing, tinnitus
Technical Keywords:
hearing aid, cochlear implant, magnetoencephalography
Laboratory Introduction
Sound information, which is converted to the electrical spike signal of the cochlear nerve in the inner ear, is transmitted to the brain via the auditory system. Disturbance of any part of auditory system causes hearing impairment. In considering the improvement of speech perceptibility of impaired listeners, it is important to understand the pathology and pathophysiology of deafness. In our laboratory, researches being conducted on auditory prostheses and related auditory science to help impaired listeners compensate for the deteriorated speech perception.
Ongoing principal research themes are as follows: binaural hearing and audio-visual bimodal speech perception
1) Research on binaural hearing and audio-visual bimodal speech perception
2) Development of diagnostic tools based on the pathophysiology of hearing loss
3) Research on auditory prosthesis (cochlear, brainstem and mid-brain implants, hearing aid)
4) Research on auditory rehabilitation
5) Research on tinnitus retraining therapy (TRT)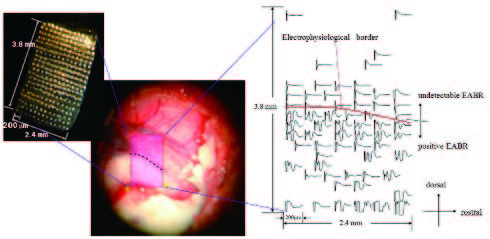 Figure 1. Electrophysiological mapping system for auditory brainstem implant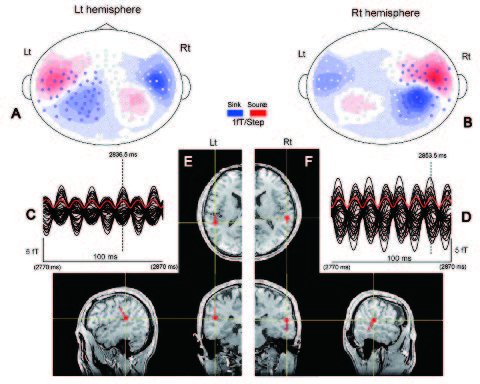 Figure 2. Neuromagnetic investigation on auditory steady state respons
Recent Publications
Kawase T, et al. Contra-noise suppresses 40-Hz auditory-steady-state fields without significant change of N100m. Neuroimage 59:1037-1042, 2011.
Takata Y, et al. Auditory evoked magnetic fields in patients with absent brainstem responses due to auditory neuropathy with optic atrophy. Clin Neurophysiol. 123: 985-992, 2012.
Oda K, et al. Masking effects in patients with auditory neuropathy -possible involvement of suppression mechanism caused by normal outer hair cell function- Otology & Neurotology 34: 868-876, 2013.
Kawase T, et al. Positive auditory cortical responses in patients with absent brainstem response. Clinical Neurophysiology 125:148-53, 2014.
Usubuchi H, et al. Effects of contralateral noise on the 20-Hz auditory steady state response magnetoencephalography study. PLoS One 9: e99457, 2014.