Clinical Medicine
Biomedical Imaging
To Visualize Important Biomedical Information by Application of Advanced Engineering Technologies
Faculty
SAIJO, Yoshifumi

SAIJO, Yoshifumi

Professor, M.D. Ph.D.

TEL

+81-22-717-8514

Mail

saijo*idac.tohoku.ac.jp (Please convert "*" into "@".)
Research Theme
Imaging of biological tissue and cell with high frequency ultrasound
Evaluation of cardiovascular flow dynamics by ultrasound and MRI
Photoacoustic imaging of biological tissue
Research Keywords:
ultrasound microscopy, blood flow imaging, photoacoustic imaging
Technical Keywords:
high frequency ultrasound, fluid dynamics, photoacoustic effect, biomechanics
Laboratory Introduction
Our laboratory is studying novel signal and image processing methods of ultrasound, CT (computed tomography) and MRI (magnetic resonance imaging) in order to realize 3D imaging, precise automatic diagnosis and cardiovascular blood flow analysis. Besides analysis of conventional medical imaging modalities, we are investigating biomechanics of biological tissues such as atherosclerosis, heart, tendon, cartilage, bone, tooth and living cell by our originally developed ultrasound microscopes. Photoacoustic (PA) effect is a phenomenon in which ultrasound is generated by thermal expansion of the tissue by nano-second pulsed laser irradiation. We have recently started a big research project on real time high resolution PA imaging for visualization of vasculature of small vessels and slow blood flow that is not detectable by conventional ultrasound Doppler technique.
We have been interested in multimodality blood flow imaging of cardiovascular system. 2D blood flow vector was obtained by Echodynamography in which some fluid dynamics theories are applied to conventional color Doppler data set and by two-directional observation of the blood flow by very high frame rate ultrasound imaging. These methods are confirmed by particle image velocimetry of phantom flow in lucent carotid artery model based on 3D CT data.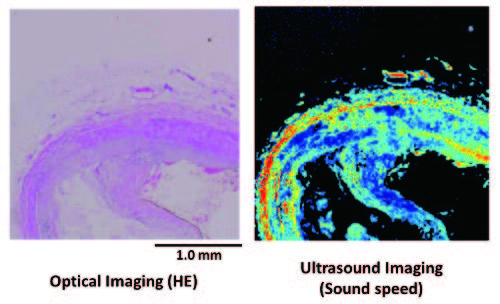 Figure 1. Imaging of vulnerable plaque with optical and ultrasound microscopy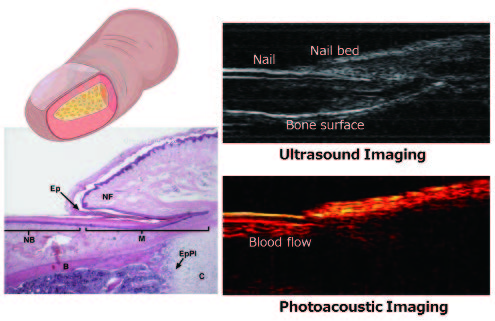 Figure 2. Imaging of finger with ultrasound and photoacoustic imaging
Recent Publications
Patient hiPSCs Identify Vascular Smooth Muscle Arylacetamide Deacetylase as Protective against Atherosclerosis.
Gut microbiome-derived phenyl sulfate contributes to albuminuria in diabetic kidney disease.
Nagaoka R et al. Ultrasonic measurement of microdisplacement induced by acoustic radiation force. Jpn J Appl Phys. 52(7S), 07HF21, 2013.
Mitochonic acid MA-5 binds to mitochondria and ameliorates renal tubular and cardiac myocyte damages.
Alteration of the intestinal environment by lubiprostone is associated with amelioration of adenine-induced CKD.
Conformational change in tRNA is an early indicator of acute cellular damage with prognostic significance.