Clinical Medicine, Public Health
Disaster Obstetrics and Gynecology
Scientifically Researching Disaster-related Stress and Gynecological Disorders from the Multifaceted Perspectives of Epidemiology, Clinical Medicine, and Basic Biology
Faculty
ITO, Kiyoshi

ITO, Kiyoshi

Professor, M.D. Ph.D.

TEL

+81-22-273-6284

Mail

ito*irides.tohoku.ac.jp (Please convert "*" into "@".)
Research Theme
Analysis of the effects of disaster-related stress and subsequent changes to the living environment on gynecological conditions
Establishing prediction markers for gynecological conditions from disaster-related stress
Strategy to recover the Miyagi cancer consultation rate and verification of conditions women are susceptible to after disasters
Research Keywords:
gynecological disease, disaster stress, cancer screening, endometrial cancer, stress hormone
Technical Keywords:
protein analysis, comprehensive gene expression analysis, cell culture (in vitro), animal experiments (in vivo), questionnaire survey
Laboratory Introduction
In the field of disaster-related gynecology, in addition to a multifaceted analysis of the effects of disasters on mothers and children and establishing international standards in response, the objective is to conduct diverse and long-term research into the effects of disasters on patients with gynecological conditions. Until now, the effects of stress on female reproductive organs (especially the womb) have been analyzed using pathology and molecular-biology methods and animal testing. It was found that the stress hormone in the bloodstream is harmlessly metabolized in the womb, but that cancer may destroy this mechanism for rendering the hormone harmless. Also, the functions of female reproductive organs are adjusted by the female hormones of estrogen and progesterone. It is thought that the stress hormone has some disturbing effect on female hormones, but the mechanism is unclear. The above problems are being clarified by epidemiology and basic biology. In this field, the "Hormones and Cancer Study Meeting" is being held with experts in fields like gynecology, pathology, endocrinology, molecular biology, immunology, and laboratory animal studies. By scientifically researching the effects of disaster-related stress on women's health, the objective is a research style that can contribute to disaster-affected regions and also widely across society.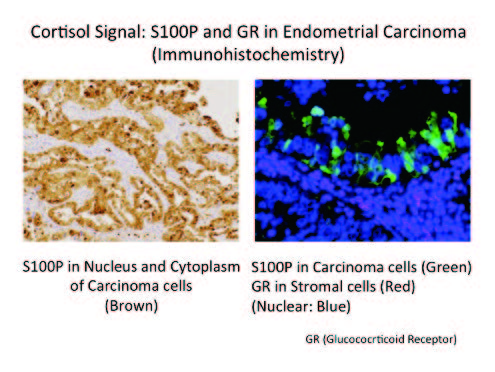 Figure 1. Cortisol signal: S100P and GR in endometrial carcinoma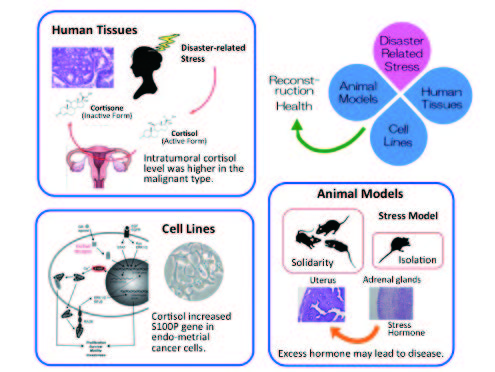 Figure 2. Research of disaster-related stress on women's health
Recent Publications
Tanaka S, et al. The role of 5α-reductase type 1 associated with intratumoral dihydrotestosterone concentrations in human endometrial carcinoma. Mol Cell Endocrinol. 2014 Dec 2;401C:56-64.
Sato N, Takagi K, Suzuki T, Miki Y, Tanaka S, Nagase S, Warita H, Fukudo S, Sato F, Sasano H, Ito K. Immunolocalization of corticotropin-releasing hormone (CRH) and its receptors (CRHR1 and CRHR2) in human endometrial carcinoma: CRHR1 as a potent prognostic factor. Int J Gynecol Cancer. 2014 Nov;24(9):1549-57.
Ito K. Miki Y.What is disaster obstetrics and gynecology? Igaku no Ayumi Vol.242 No.12 TOPICS, pp. 949-950, 2012 [Jpn]
Miki Y.Stress hormone and endometrial cancer: Cortisol signal as a targeted molecular therapy. Miyagi Cancer Society, KUROKAWA CANCER RESEARCH FOUNDATION. 2013 [Research Grant]
Miki Y. Journal of Steroid Biochemistry and Molecular Biology 2013 Excellence in Reviewing. 2014 [Award]