Clinical Medicine, Nursing
Artificial Intelligence (AI) in Obstetrics and Gynecology Medical Care
Utilization Research of Artificial Intelligence (AI) in Obstetrics and Gynecology Medical Care
Faculty
KIMURA, Yoshitaka

KIMURA, Yoshitaka

Professor, M.D., Ph.D

TEL

+81-22-717-7575

Mail

ykimura*med.tohoku.ac.jp (Please convert "*" into "@".)
Research Theme
Diagnostic technology for fetal heart rate variability by AI
Mother children bound analysis by AI
Development of AI support system for gynecological hormone therapy
Research Keywords:
Technical Keywords:
Deep Learning, Medical AI, Power Edge Computing
Laboratory Introduction
With the advent of artificial intelligence AI, technological innovations in various fields are progressing, and application to the obstetrics and gynecology field, which was difficult to mechanize, is expected. In this research field, we will construct an automatic diagnosis system of fetal heart rate variability by AI, elucidate mother-infant ties by rhythm correlation analysis, and identify the delivery period. In the gynecology field, AI is used to estimate autonomic nervous activity and hormone balance using big data from a watch-type thermometer and heart rate monitor. From this big data analysis, we will solve the worries of women such as dysmenorrhea, menopausal disorder, endometriosis and uterine myoma development due to proper use of hormonal therapy.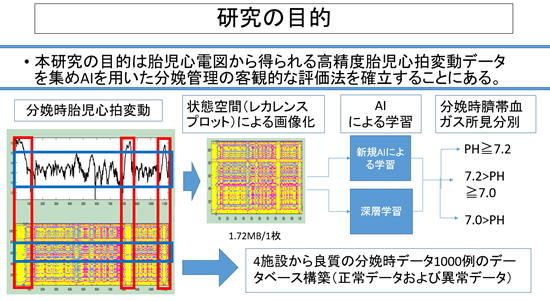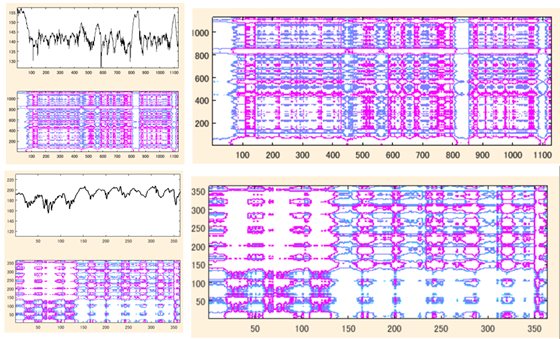 Recent Publications
Khandoker AH, Kimura Y. et al. Alterations in Maternal-Fetal Heart Rate Coupling Strength and Directions in Abnormal Fetuses. Front Physiol. 10:482, 2019
Iida K, Obata N, Kimura Y. Quantifying heterogeneity of stochastic gene expression. J Theor Biol. 465:56-62, 2019
Khandoker AH, Kimura Y. et al. Validation of beat by beat fetal heart signals acquired from four-channel fetal phonocardiogram with fetal electrocardiogram in healthy late pregnancy. Sci Rep. 8(1):13635, 2018
Minato T, Kimura Y. et al. Relationship Between Short Term Variability (STV) and Onset of Cerebral Hemorrhage at Ischemia-Reperfusion Load in Fetal Growth Restricted (FGR) Mice. Front Physiol. 9:478, 2018.
Velayo CL, Kimura Y. et al. Evaluation of Abdominal Fetal Electrocardiography in Early Intrauterine Growth Restriction. Front Physiol. 8:437, 2017.